*There is a whirring sound as a holodisc begins to load.... it isnt long before a projection loads up. It is a man with the look of a trader, he is dressed in a smart black suit. He is clean shaven and has gleaming blue eyes, he smiles and flashes white teeth.*
"Sir/Madam my name is Jeremy and i am here to help you with the ways of Auctioning. You shouldn't worry about heading out to your Trading post as thanks to the latest satellite imaging this can all be done digitally from the comfort of your HeadQuarters."
 *Jeremy flashes a wining smile*
"First of all go to your trade post and click the auctions tab."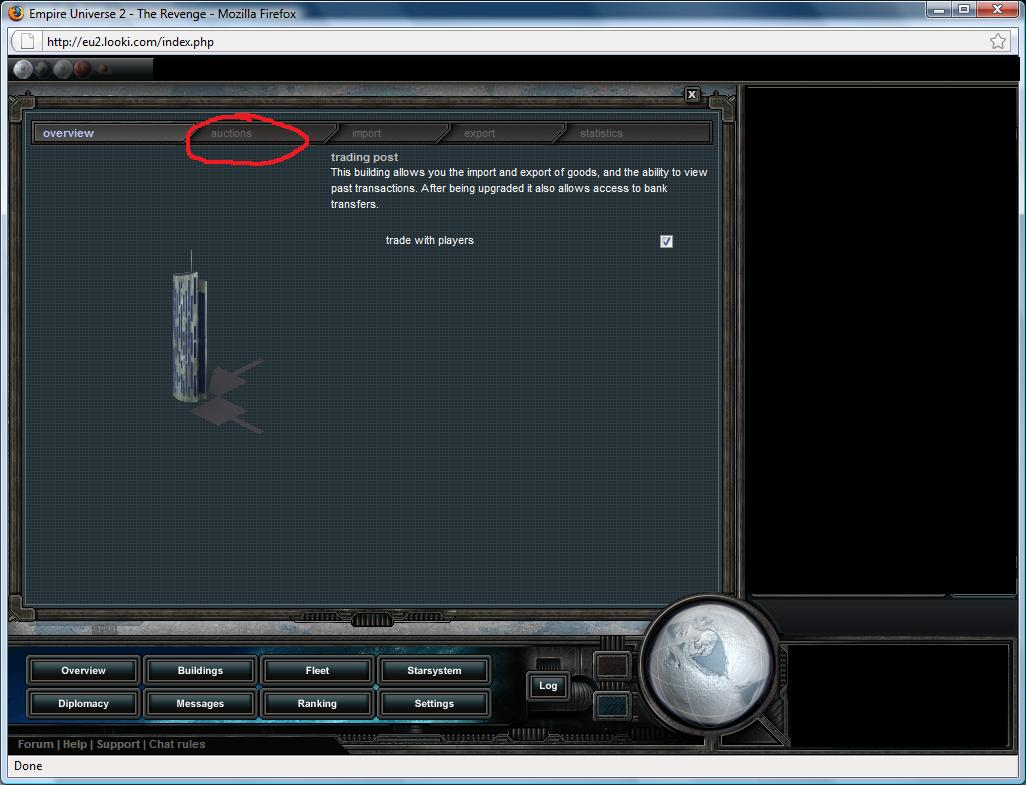 "Once under the auctions tab a new page will appear showing you a list of every auction there is in the galaxy. You can refine your searchs but using the search box or the small drop down box. If you click the small arrow beside the drop down box it will give you five different categories. Components, Researchers, Commanders, REsources and a section where you can see your own bidding. For this tutorial we will go to Researchers."

"You can browse through the different pages and find a researcher suitable for you. Once you have chosen the researcher you want to bis on click anywhere along that bar. Note the distance (1), the actual offer(2) and the time left(3)."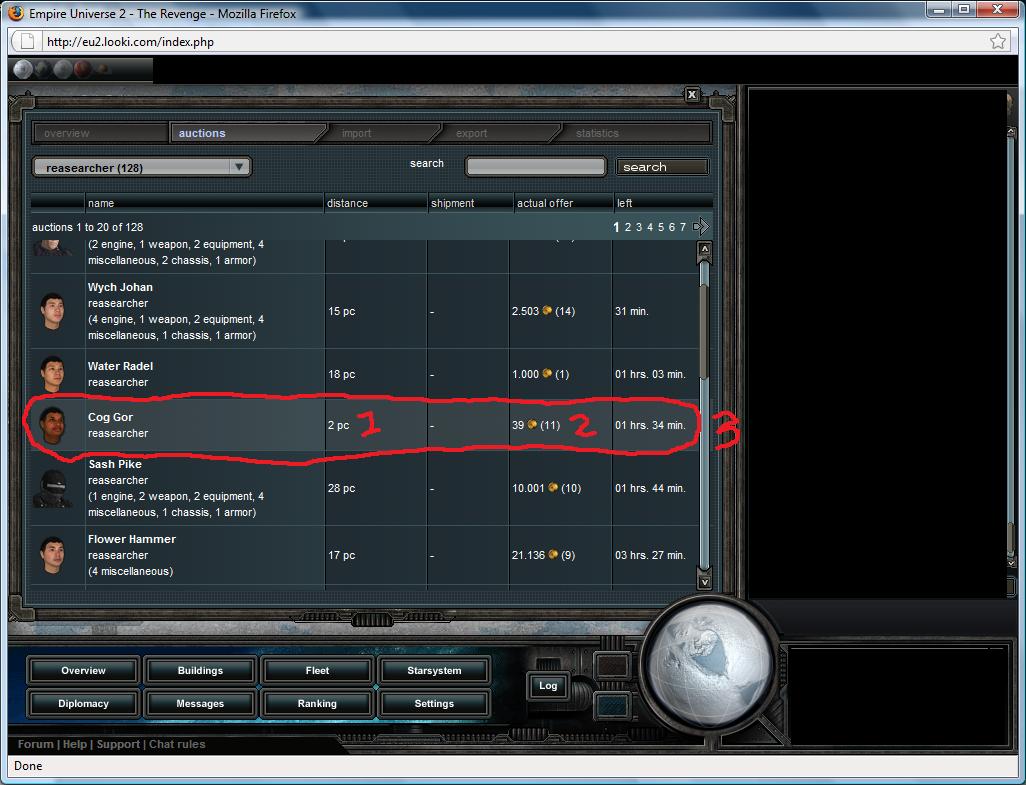 "Once you have select your desired researcher a box will pop up giving you information on that researcher, the seller, the current bidding price and some general information. In the small box at the bottom you can enter the amount you want to bid. Once you have entered your bid press the bid button and it will be submitted."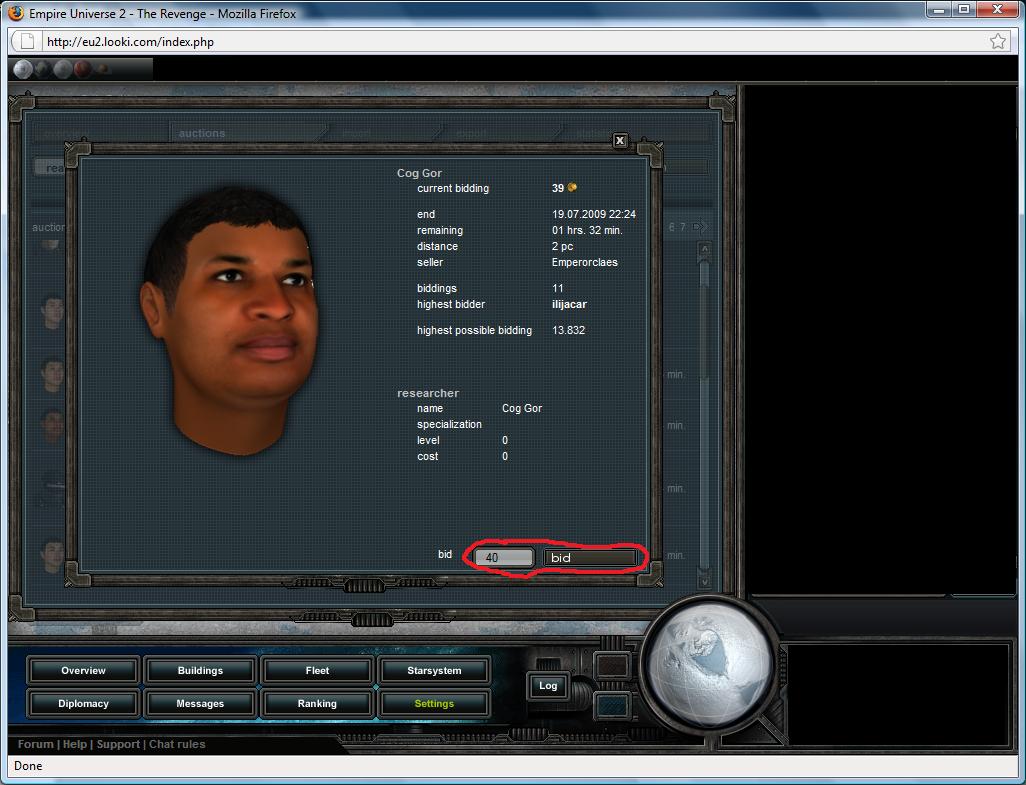 "Once you have submitted your bid another box will appear telling you if you are successful or not. As you can see here we are the highest bidder. If however you are not the highest bidder then just close that box and input a higher bid."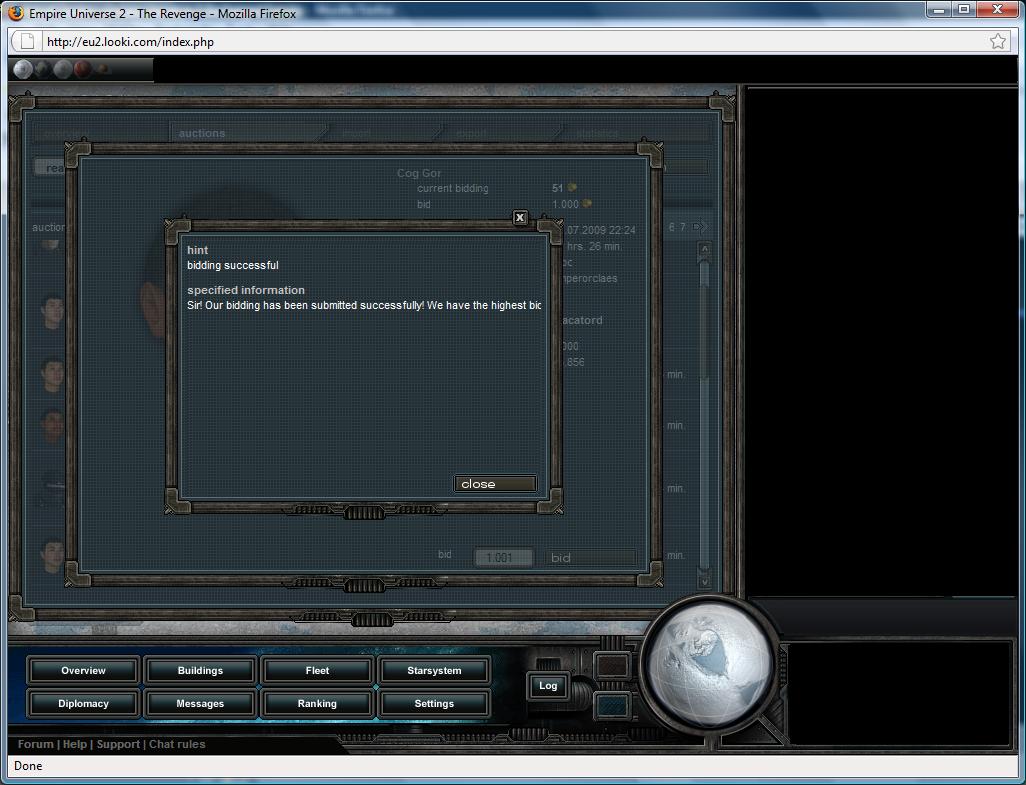 "So your bidding has been successful and you can now check the curretn status of your bid(s). Go to the drop down box and select "With own bid" and the following page should appear, containing the information on all your auction bids."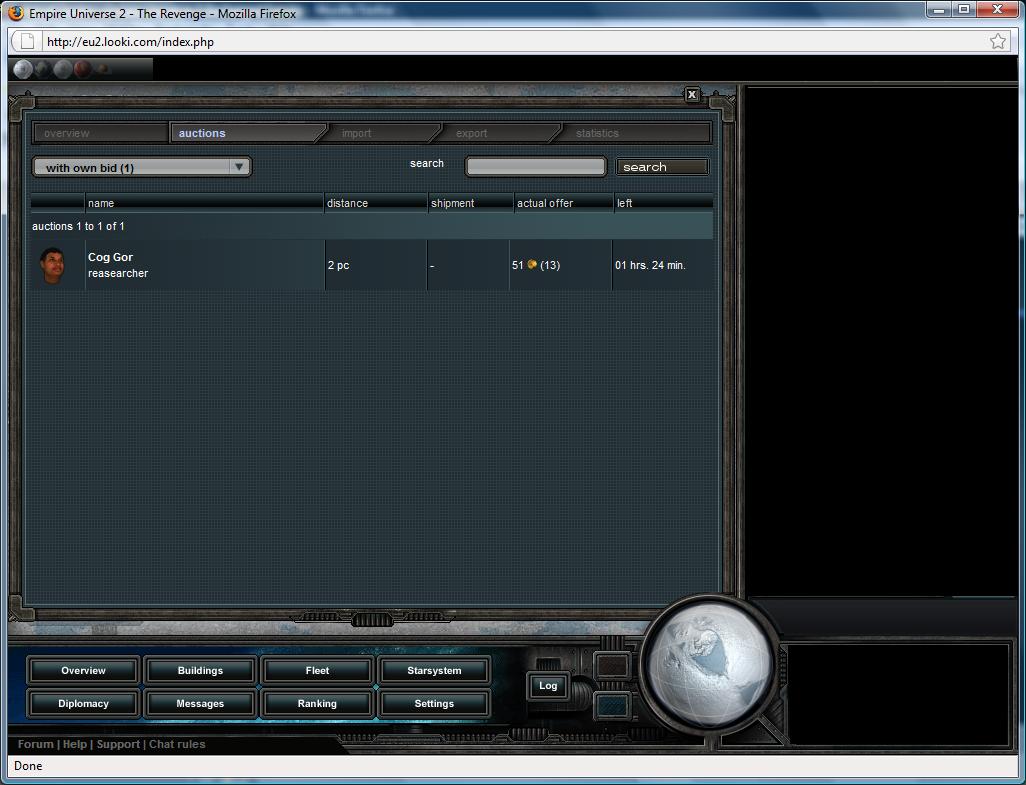 "Well i have taught you all i can about auction bidding..to learn about importing/exporting go here...to learn about space trading go here."
 *The whirring sound slowed down and eventually stopped altogether as the image of the Jeremy faded away*